Give a Gift & You Could Win A Gift!
Purchase a FAYEZ SPA Gift Card between November 15 – December 15, 2021 and BE ENTERED TO WIN
1 of 5, $100 Gift Cards for Channer's Mens and Ladies Apparel. 
Disclaimer: One entry per person with the purchase of a Fayez Spa gift card between Nov. 15-Dec. 15, 2021. Winner will be entered to win 1 of 5 – $100 gift cards to Channer's Mens and Ladies Apparel. Not redeemable for cash. In-store ballots must be filled in full to be eligible for entry. Purchasers of ONLINE GIFT CARDS will automatically be entered with the information provided at time of purchase. Winners will be drawn January 3, 2022 and notified by email to claim their prize.
September 22, 2021
NOTICE: Effective September 22, 2021 due to current restrictions we are permitted to offer in-door dining to fully vaccinated clients only, in which vaccine receipts and identification will be required upon check-in.
July 31, 2021
Fayez Spa is proud to be featured in Tourism London's "Support Local Series". 
Visit LONDONTOURISM.ca for all that London has to offer.
July 28, 2021
NOTICE: As always, we are committed to providing the very best service and quality products to you as a valued client. Therefore, due to rising operational, product & staffing costs, we have no choice but to ADJUST our prices slightly starting in SEPTEMBER 2021.  *New prices will apply to all appointments including those previously booked prior to September.
July 10, 2021

We are elated to announce that AS OF JULY 16TH… ALL SPA SERVICES including
Facials, Medical Treatments and Services on areas of the face will be available.
By appointment only. Call us to book! 519-652-2780
*Emails and social media messages will not be accepted for bookings.
Please be kind and have patience, as we try our very best to accommodate as many appointments as possible.
We continue to take all necessary precautions to ensure that your next spa visit is a safe and relaxing experience. *During any facial service/treatment that requires our clients to remove their mask, our service providers will be wearing the mandated PPE to safely and effectively provide your treatment.
KIND REMINDERS…
Screening upon check-in will still take place, please do not attend your appointment if you are experiencing any symptoms
Please ensure physical distancing measures are followed (2 meters apart) at all times.
A mask must be worn at all times, only removed during a treatment/service that requires it and immediately placed back on following the completion of the service.
July 10, 2021
Vaccination Policy:
Fayez Spa has been operating under strict COVID-19 policies and protocols provided by our Ministry of Health since the beginning of the pandemic and we continue to do so to ensure the health and safety of our family, clients and team. All clients and staff members must adhere to all COVID-19 protocols in place, but this does not include stating whether or not a vaccine has been administered.
As the COVID-19 vaccination is a personal medical decision, not mandated by our Provincial Government, we will not be asking clients or staff members their vaccination status as this is personal health information, which is confidential. We will not be disclosing our staff member's confidential health information. We can confirm that all staff are screened on a daily basis before being permitted to enter the workplace.
Therefore, if at any time anyone feels unsafe to visit our spa environment, we completely understand if they wish to postpone their visit until a time when they feel it is safe.
June 24, 2021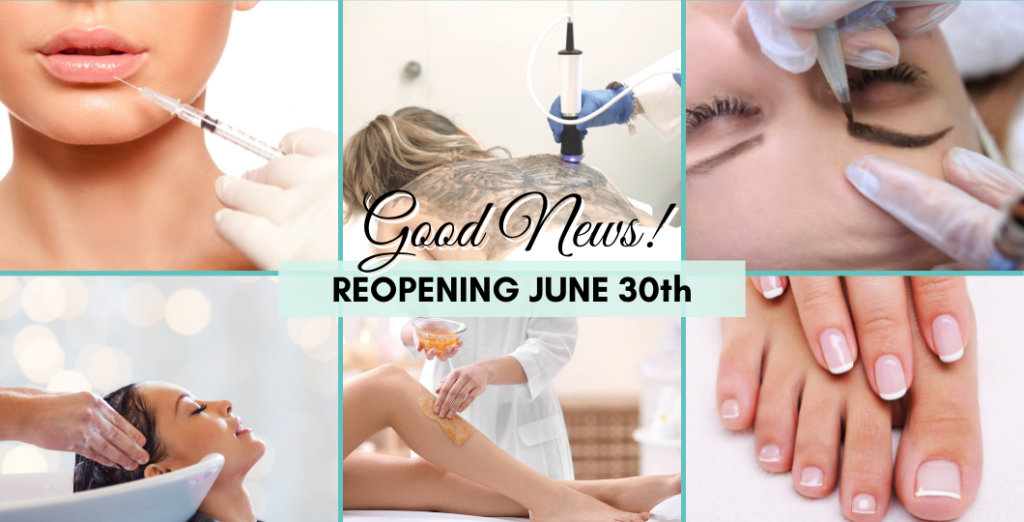 *OUR PHONE LINES WILL BE OPEN (Monday, June 28th @ 9am) Call us at 519-652-2780. We are booking appointments for Spa & Salon services, where face coverings can be worn at all times. *Emails and social media messages will not be accepted for bookings.
Please be kind and have patience, as we try our very best to accommodate as many appointments as possible, given the current restrictions in place for Phase 2 of Reopening Ontario. *All clients with previously cancelled appointments from April 3rd and beyond will receive a call to rebook their appointments first.
Visit our Spa Boutique.
Fully stocked with your favourite products!
SKINCARE – HAIR CARE – NAIL & BODY PRODUCTS, ESSENTIAL OILS & DIFFUSERS, SPA & HOME ACCESSORIES AND MUCH MORE.
Botox & Fillers with our On-Staff Doctor
Next available dates: OCTOBER 7 & 28 / NOVEMBER 11 & 25
Appointments will book quickly. Call today!
Fayez Spa is proud to offer our clientele the latest in medical spa treatments including anti-aging injectables performed by our on-staff physician, DR. KIM IRELAND, one of Canada's top 5 for Botox & Restylane! 
All injectables such as Botox, Restylane, Xeomin, Dysport, Revanesse, Belkyra, Selphyl and much more are performed by our on-staff physician, Dr. Kim Ireland. Committed to ensuring that her patients look and feel their best, Dr. Ireland's 17 years of medical injectable expertise in consultations and treatment plans ensure satisfying and natural results. Many injectable treatments are as dramatic as surgical facelifts – without the painful and lengthy recovery that results from surgical procedures. During a consultation, Dr. Ireland and discuss and recommend the best treatment to help turn back the clock or simply to enhance certain features.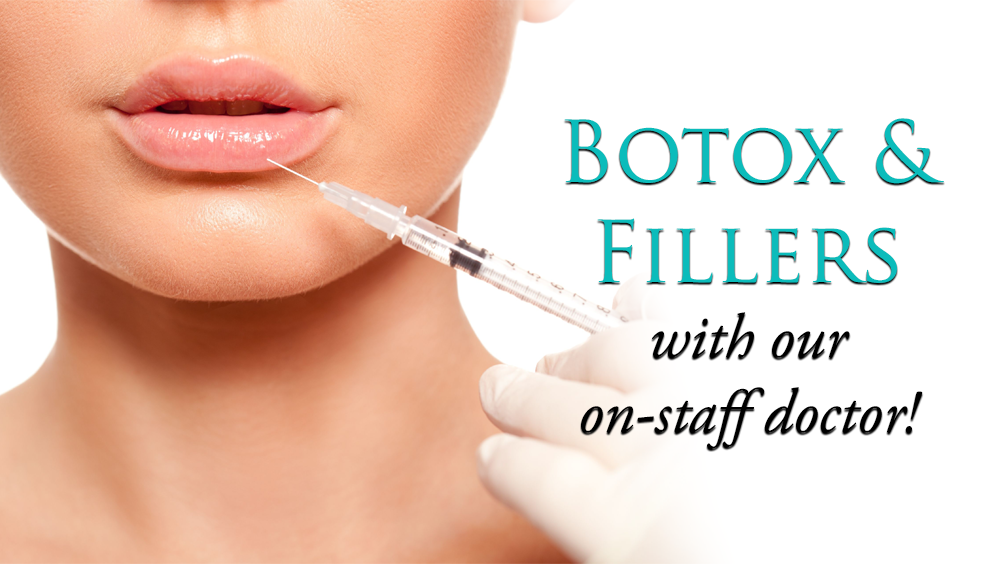 Consultation fee is waived when services are performed the same day.
To book, call the spa concierge at 519-652-2780
Permanent Makeup
Dates are flexible…please call our spa concierge for availability.
Book your Permanent Makeup with our PHIBROWS™ certified brow artist, who is offering the following techniques;
Elite Brows – Machine Strokes

Elite Brows – Powder Brows / Shading

Elite Brows – Combination of Machine Strokes & Shading

Lash Enhancement / Eye Liner
Machine strokes/shading is less invasive and more effective and can last up 2 years and still delivers very natural looking eyebrows strokes and shaping. The healing of machine work is very simple and fast because there is no cutting, no scabbing, no inflammation and extremely low risk of infection. Machine hair strokes/shading have fewer undesirable side effects than microblading, such as bruising and swelling. In addition, machine work can be done over scar tissue and is suitable for all skin types.
Treatments start at $625 for Brows and $500 for Lash Enhancement/Eye Liner. Our PHIBROWS™ certified brow artist will advise the cost of each procedure during the consultation, as costs may vary. Consultations are complimentary and must be booked prior to treatment.
To book, call the spa concierge at 519-652-2780
NEWEST BODY TREATMENT
Discover our exclusive Organic Flower Essence Body Treatment.
A truly unique journey for the body and mind.
The Acua Room at Fayez Spa was designed specifically as an escape for the body, mind and senses like no other, featuring the first of its kind in Canada, the Acua thermal steam table. Its functions lend themselves to the ultimate spa experience with a steam bath, Scottish shower, LED chromotherapy and music therapy.
Re-discover nature with a truly unique journey of the body and mind that is personalized to you…featuring your choice of real organic ingredients such as dried Lavender or Calendula flowers, cane sugar or Himalayan salt and one of four hydrophilic aromatherapy oils that give back to the skin suppleness, comfort and hydration.
Your therapist will begin with a full body & face exfoliation followed by a fragrant mask using real organic dried flower blooms brought back to life with steam. The mask is then applied and left to nourish while relaxing in a soothing aromatic steam bath. Then drift away in true bliss with fitted headphones playing calming spa sounds. The elixir is then rinsed with a warm shower and your journey is complete with a 45 minute aromatherapy massage using the scented hydrophilic oil of your choice.
Birthday Gift Registry
Fayez Spa honours birthdays of loyal clients.
Loyalty is rewarded if you have been an active loyal client at Fayez Spa within the past twelve months. To mark your birthday, you will receive a 5% discount by email to be used on all services for the first appointment within three months following your birthday or on retail product(s). Birthday discount excludes injectable and permanent makeup services.
To register your birth date just email it to fayez@fayezspa.com
No need to specify the year!
To receive the discount You will receive your birthday greeting by email. Please print it and bring it to the spa with you when attending your "birthday" appointment, within the three months following your birthday.