After the recent announcements provided by our provincial health officials, we are happy to let you know that we will be REOPENING TUESDAY, FEBRUARY 16TH by appointment only, for specified Aesthetic, Registered Massage & Hair services in addition to Medical Injectables (Botox & Fillers) with our on-staff doctor and Permanent Makeup (Brow) services.
PLEASE NOTE: As we abide by the current regulations provided, we are not permitted to perform aesthetic treatments on the face that require the client to remove their mask. For example: facials, lip/chin hair removal, beard trims, etc. Any further changes or information will be provided upon the instruction from the Middlesex/London health unit.
PHONE LINES WILL BE OPEN SAT., FEB. 13TH @ 9:00AM! We know that you are excited to book an appointment, so please be patient and kind with our Spa Concierge Staff, as they work diligently to reschedule previously booked appointments that were cancelled. Email bookings will not be processed at this time. Please review our current Booking/Arrival/Check-In protocols below before booking/arriving for your appointment.
Rest assured we continue to implement all necessary protocols provided by our provincial officials and local health unit to ensure our clients and staff stay safe. We greatly appreciate your support and patience and we are excited to welcome you back!
WHAT TO EXPECT DURING COVID-19

 If you require further information in regards to booking an appointment and our current protocols, please contact our Spa Concierge at 519-652-2780, where our wonderful staff will be happy to assist you.
January 2021 – Operational Update
To ensure the safety of our clients, staff and community, we continue to adhere to and follow all current health and safety instruction pertaining to COVID-19. Therefore, we continue to temporarily suspend operation for all spa and hair salon services until further notice. A reopen date is anticipated in February, but will be confirmed as more information is announced by our provincial and local health officials.
All currently scheduled appointments will be postponed until we have a confirmed reopen date. If you have any questions about a scheduled appointment or booking an appointment, please email fayez@fayezspa.com.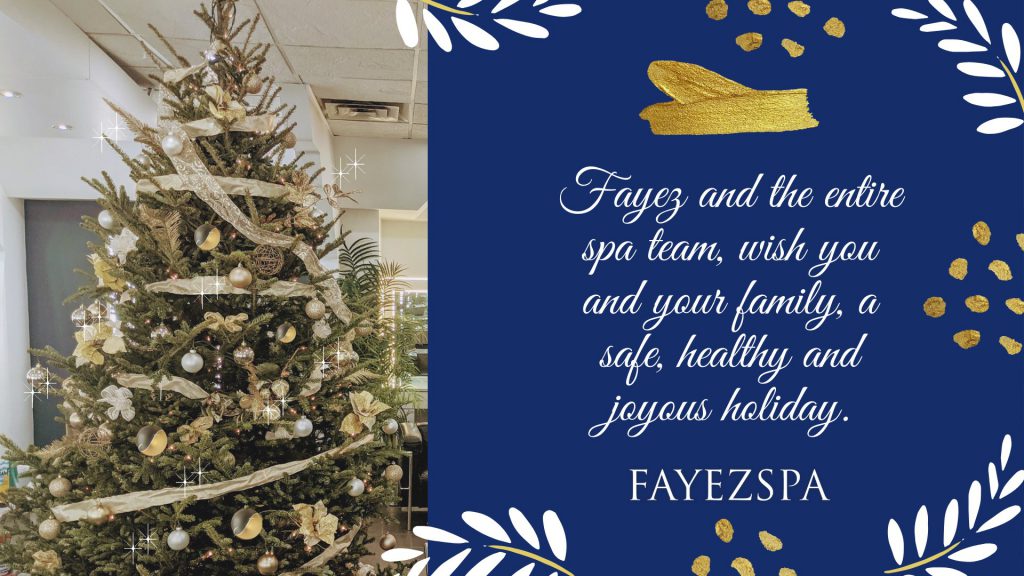 Your "Spa-cation" awaits…
We invite you to "take that much needed break" and rejuvenate your body and mind in a safe and relaxing environment. Our Spa Concierge team are ready to book your next visit. Call us at 519-652-2780.
MAKE YOUR WELLNESS A PRIORITY.
COVID-19 has taken a toll on all of us, in may different ways, so now more than ever, is the time to take care of our mental and physical well-being.
Throughout our 37 year history, our top priority has always been the safety of our clients and team members and remains so to this day. With the support of our loyal clientele and dedicated team of service providers, we are elated to report that we reopened on June 15th and continue to welcome an outstanding number of appointment requests.
Our carefully managed reopening came with stringent new health, safety and hygiene protocols beyond those previously in place. Fayez Spa & Salon may look and feel a bit different in this post COVID time, but rest assured we are confident in our ability to work within these new parameters and still find ways to exceed your expectations.
We have missed you! Our team welcomes you with "smiling eyes".
As per our local health unit regulations at this time, our clients and staff must wear masks upon entering and during entire visit. We also ask that you adhere to social distancing of at least 2 meters apart, whenever possible.
Botox & Fillers with our On-Staff Doctor
Next available dates: To be announced soon.
Appointments will book quickly. Call today!
Fayez Spa is proud to offer our clientele the latest in medical spa treatments including anti-aging injectables performed by our on-staff physician, DR. KIM IRELAND, one of Canada's top 5 for Botox & Restylane! 
All injectables such as Botox, Restylane, Xeomin, Dysport, Revanesse, Belkyra, Selphyl and much more are performed by our on-staff physician, Dr. Kim Ireland. Committed to ensuring that her patients look and feel their best, Dr. Ireland's 17 years of medical injectable expertise in consultations and treatment plans ensure satisfying and natural results. Many injectable treatments are as dramatic as surgical facelifts – without the painful and lengthy recovery that results from surgical procedures. During a consultation, Dr. Ireland and discuss and recommend the best treatment to help turn back the clock or simply to enhance certain features.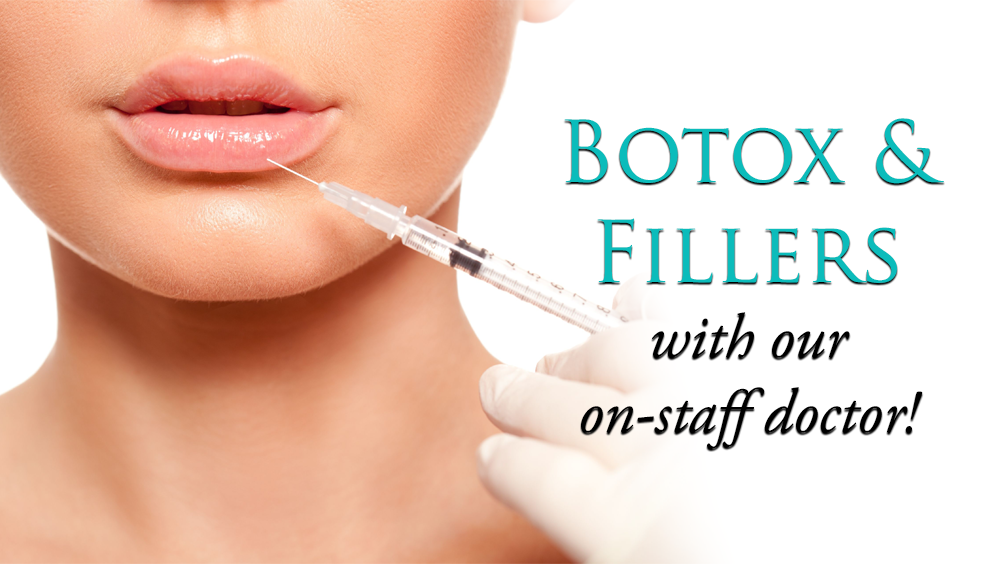 Consultation fee is waived when services are performed the same day.
To book, call the spa concierge at 519-652-2780
Permanent Makeup
Dates are flexible…please call our spa concierge for availability.
Book your Permanent Makeup with our PHIBROWS™ certified brow artist, who is offering the following techniques;
Elite Brows – Machine Strokes

Elite Brows – Powder Brows / Shading

Elite Brows – Combination of Machine Strokes & Shading
Machine strokes/shading is less invasive and more effective and can last up 2 years and still delivers very natural looking eyebrows strokes and shaping. The healing of machine work is very simple and fast because there is no cutting, no scabbing, no inflammation and extremely low risk of infection. Machine hair strokes/shading have fewer undesirable side effects than microblading, such as bruising and swelling. In addition, machine work can be done over scar tissue and is suitable for all skin types.
Treatments start at $525 and our PHIBROWS™ certified brow artist will advise the cost of each procedure during the consultation, as costs may vary. The $50 consultation fee is applied to your session, if treatment is provided the same day.
To book, call the spa concierge at 519-652-2780
NEWEST BODY TREATMENT
Discover our exclusive Organic Flower Essence Body Treatment.
A truly unique journey for the body and mind.
The Acua Room at Fayez Spa was designed specifically as an escape for the body, mind and senses like no other, featuring the first of its kind in Canada, the Acua thermal steam table. Its functions lend themselves to the ultimate spa experience with a steam bath, Scottish shower, LED chromotherapy and music therapy.
Re-discover nature with a truly unique journey of the body and mind that is personalized to you…featuring your choice of real organic ingredients such as dried Lavender or Calendula flowers, cane sugar or Himalayan salt and one of four hydrophilic aromatherapy oils that give back to the skin suppleness, comfort and hydration.
Your therapist will begin with a full body & face exfoliation followed by a fragrant mask using real organic dried flower blooms brought back to life with steam. The mask is then applied and left to nourish while relaxing in a soothing aromatic steam bath. Then drift away in true bliss with fitted headphones playing calming spa sounds. The elixir is then rinsed with a warm shower and your journey is complete with a 45 minute aromatherapy massage using the scented hydrophilic oil of your choice.
Birthday Gift Registry
Fayez Spa honours birthdays of loyal clients.
Loyalty is rewarded if you have been an active loyal client at Fayez Spa within the past twelve months. To mark your birthday, you will receive a 5% discount by email to be used on all services for the first appointment within three months following your birthday or on retail product(s). Birthday discount excludes injectable and permanent makeup services.
To register your birth date just email it to fayez@fayezspa.com
No need to specify the year!
To receive the discount You will receive your birthday greeting by email. Please print it and bring it to the spa with you when attending your "birthday" appointment, within the three months following your birthday.