Get the Best Skin of Your Life
An invigorating treatment that can be given in as little as 30 minutes. Hydrafacial delivers long-term skin health and can be tailored to meet the specific needs of all skin types. It offers instant, noticeable results with no downtime or irritation.
The Hydrafacial treatment removes dead skin cells and extracts impurities while simultaneously bathing the new skin with cleansing, hydrating and moisturizing serums. The treatment is soothing, refreshing, non-irritating and immediately effective.
Easy as 1, 2, 3
Every Hydrafacial treatment starts with three simple steps–from there, we'll personalize the experience based on your skin goals.
Cleanse: Deeply cleanses and exfoliates with a gentle peel to uncover a new layer of skin.
Extract: Removes impurities from pores with painless gentle suction.
Hydrate: Saturates the skin's surface with intense moisturizers and nourishing, personalized ingredients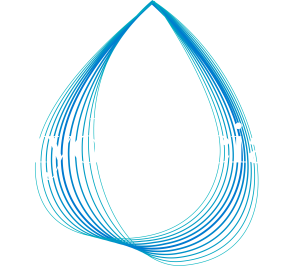 This non-invasive treatment improves skin health, addresses individual concerns, and creates a glow like no other. Unlike traditional facials, it's performed via a device rather than by hand, for deeper penetration and longer lasting results.



Hydrafacial Restore™
Mimic growth factors to boost production of collagen and elastin
For: UNDEFINED OR SAGGING SKIN

Hydrafacial Firm™
Help smooth the appearance of fine lines and wrinkles and enhance skin elasticity
For: FINE LINES AND WRINKLES

JLO BEAUTY® Booster
Deliver an even, glowing complexion
For: DULL, LACKLUSTER SKIN

NassifMD® Hydraglucan™Intense Hydration
Rejuvenate and quench skin with moisture to support a healthy skin barrier
For: CHRONICALLY DRY SKIN

ZO® Rozatrol®
Soothe and calm redness while gently refining pores and softening skin
For: OILY AND RED SKIN

Murad® Clarifying Booster
Exfoliate and target congestion, leaving skin looking and feeling smoother
For: CONGESTED, OILY SKIN AND POST-ACNE SCARS

Murad® Vita-C
Minimize appearance of dark spots and hyperpigmentation to rejuvenate skin and create a smoother, brighter tone and complexion
For: DULL SKIN TONE WITH SIGNIFICANT DARK SPOTS

Omorovicza Advanced Skin Renewal
Revitalize skin and bring back its youthful, healthy glow
For: DULL, UNEVEN SKIN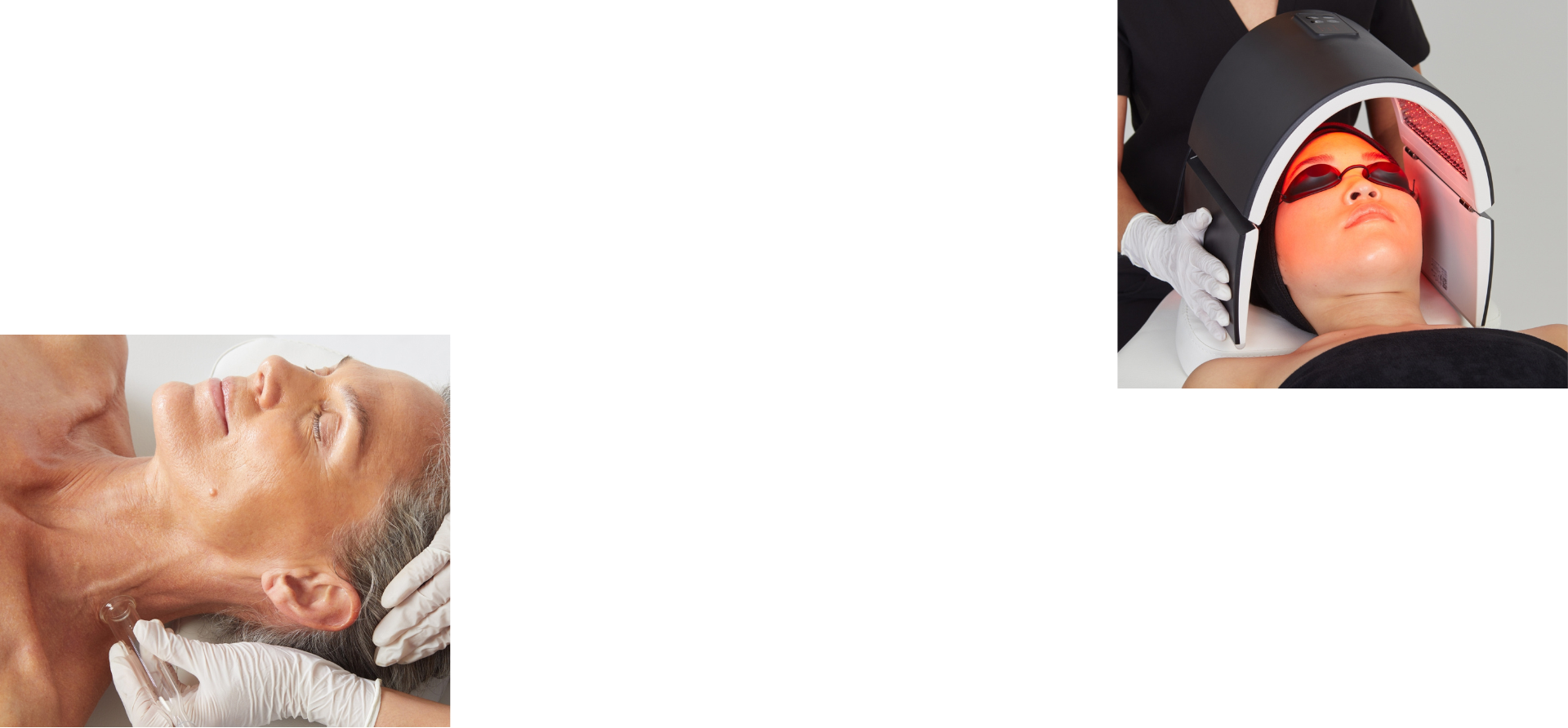 FAQs
How is it different?
The magic is in the wand, which works like a vacuum to open pores for a deep cleanse and easy extraction of impurities and dead skin cells. It also allows the active ingredients in our boosters to penetrate deeper, for the most effective treatment possible.
Why is this treatment good for my skin?
Hydration is the foundation of healthy, radiant skin. Irritation of the skin has been proven to increase signs of aging. Hydrafacial treatments are hydrating and non-irritating.
Am I a candidate for this treatment?
The Hydrafacial treatment is designed for all skin types. Even the most sensitive skin easily tolerates the Hydrafacial treatment. Your physician or skincare professional may choose specific treatment serums and/or customize the treatment for your unique skin conditions and needs. Consult your skincare professional for a skin evaluation and sensitivity test.
How long does this treatment take? Is there any downtime?
Our goal is to help support you in a balanced lifestyle. That's why a Hydrafacial treatment is fast and efficient treatment, taking as little as 30 minutes, depending on the treatment. You may put on makeup and return to your normal activities right after the treatment since there is no downtime.
What results may be expected? How many treatments are needed?
Many clients report seeing visible skin refinement and an even, radiant skin tone after just one treatment. The smooth results and hydration may last 5 to 7 days or even longer. We don't believe in quick fixes, so one treatment per month is recommended for improving the appearance of fine lines, wrinkles, brown spots, oily and congested skin. Continued Hydrafacial treatments are highly recommended to maintain skin health results.
Hydrafacial Platinum
The full Detox. This treatment is 1 hour of treatment and transformation. The Platinum experience takes it one step further in the treatment process by combining detoxifying Lymphatic drainage with customized boosters for targeted skin concerns and blue or red LED for an "all the bells and whistles" approach to skin rejuvenation.
Approximately 60 minutes
Hydrafacial Platinum Omorovicza
The fusion of two patented technologies, this facial treatment draws on ancient mineral power and modern skincare efficacy, for 360 skin rejuvenation. This treatment takes you from lymphatic drainage, through double cleansing, peeling, extractions, masks, dermabrasion, hand and arm massage, LED light therapy to flooding the skin with Omorovicza's Advanced Skin Renewal super-serum. Before finishing touches, we stimulate cell renewal and collagen production with a facial massage, instantly lifting and firming skin. This treatment has everything you need for a true skin reset.
Approximately 75 minutes
Hydrafacial Deluxe
A step up from our Signature, the Deluxe treatment is perfect for when you are ready to move from preventative to corrective. This treatment is 45 minutes of pure HydraFacial bliss, with the addition of a customized booster to target specific skin concerns partnered with relaxing and rejuvenating Blue or Red LED.
Approximately 45 minutes
Hydrafacial Deluxe Omorovicza
The Deluxe Omorovicza Hydrafacial deeply cleanses the skin before flooding it with Healing Concentrate™ in the Advanced Skin Renewal Super-serum, to unlock youthful vitality. After a double cleanse, we deploy the Hydrafacial peel to gently resurface the skin ahead of extractions. We then apply a mask suited to your skin type before applying the Advanced Skin Renewal Super-serum. While relaxing with the mask on, expect to fully unwind with a hand and arm massage. Finally, we follow a few minutes of LED light therapy with the application of eye cream, moisturizer and SPF protection.
Approximately 60 minutes
Hydrafacial Signature
Ready for radiant and hydrated skin? This thirty-minute treatment is your first step to achieving a natural glow. Perfect for busy schedules, this HydraFacial is a quick pick-me-up that will leave your skin looking and feeling refreshed. Deeply cleanse, extract, and hydrate the skin through our super serums filled with antioxidants, peptides, and hyaluronic acid.
Approximately 30 minutes
LightStim Face
Light Emitting Diode (LED) phototherapy is the application of blue, red and near-infrared light energy to tissue for therapeutic benefits. This energy is used to improve cellular performance and is known for its healing and anti-inflammatory properties. It has a variety of applications across many medical fields due to research that shows it can increase circulation, accelerate tissue repair, decrease wrinkles, decrease inflammation, improve skin tone and wrinkles, texture and clarity, and kill acne bacteria.
Approximately 15 minutes
LightStim Face Add-On
Ask our team about adding Lightstim to one of our many treatments, including facials, waxing and medical aesthetics.
Approximately 15 minutes
LightStim Back
Professional strength LED Light Therapy converts into cellular energy to soften the skin and calm acne and inflammation. LightStim for back targets and disrupts acnes bacteria and improves oily and congested skin.
Approximately 15 minutes
Lymphatic Face Add-On
HydraFacial™ has a patented lymphatic device that uses high-pressure suction. This suction is applied in a specialized directional method to manually massage and drain your lymph nodes. This drainage can improve circulation, depuff, detoxify, tone and firm the facial skin.
***Only to be added on to Hydrafacial Signature & Deluxe treatments.
Approximately 15 minutes