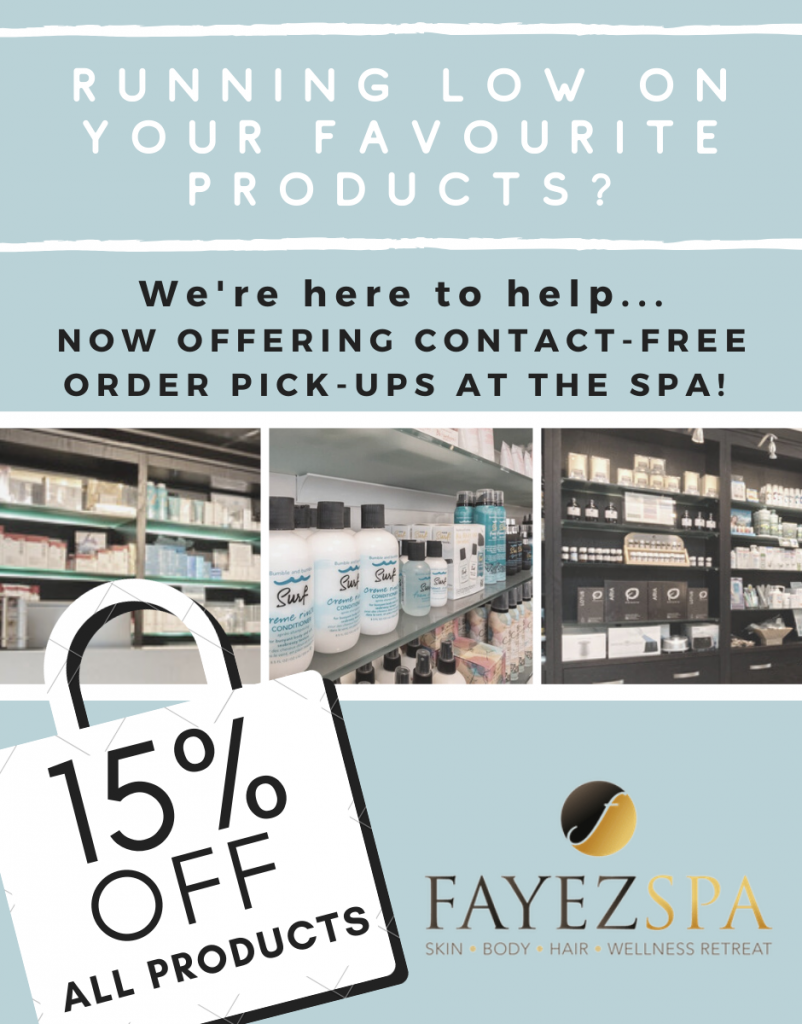 We understand that these are times of uncertainty for everyone and we'd like to express our thanks for your loyalty. As a valued client of Fayez Spa,  we'd like to pass along savings of 15% OFF on ALL PRODUCTS to help you replenish your skincare, hair care, nail or body products, essential oils, etc. during our temporary closure due to the COVID-19 crisis.
Simply follow these steps:
SEND US AN EMAIL to fayez@fayezspa.com with your first & last name, phone number and the product(s) and quantity that you would like to order. We will email back your Order Total.
CONTACT-FREE PICK-UP AT SPA will be arranged once payment is received. Your order will be packaged and we will setup a date and time for pick-up.
Thank you for your continued support and patronage during this time.
We look forward to welcoming you back soon.
Disclaimer: This promotional offer does not apply to gift card purchases or services.
Fayez Spa aestheticians, therapists and stylists advise clients how to continue caring for their skin, body, hair and wellness at home.
Fayez's boutique provides convenient shopping with various product lines available for purchase.
All
Hair Care
Skin Care
Body / Nail Care
Spa & Home Accessories