Just pick the denomination from the list provided OR select a service from any menu and it will be placed on a gift card. The gift card will be mailed directly to the recipient, yourself or left at the spa for pick up, in which photo identification is required. Standard Canada Post mailing times apply.
$1000 Gift Card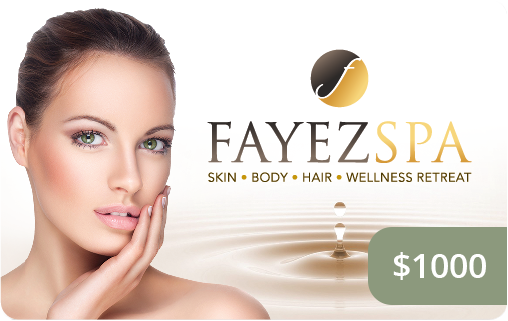 $750 Gift Card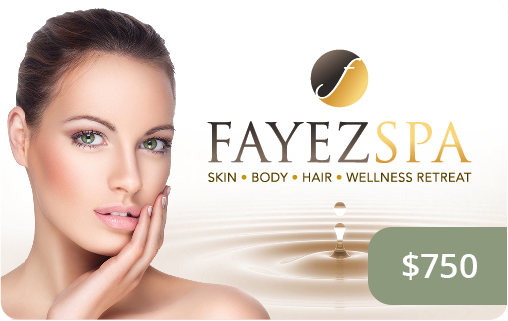 $500 Gift Card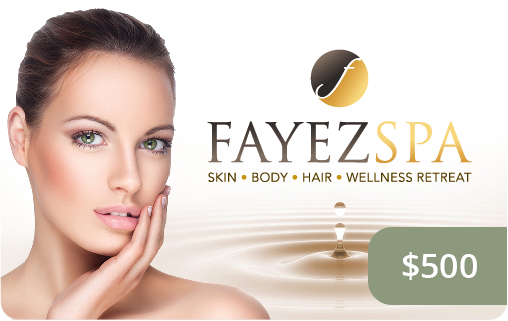 $200 Gift Card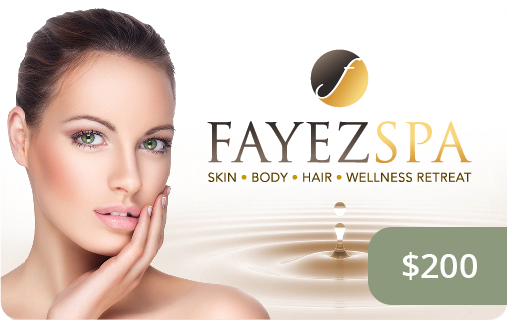 $250 Gift Card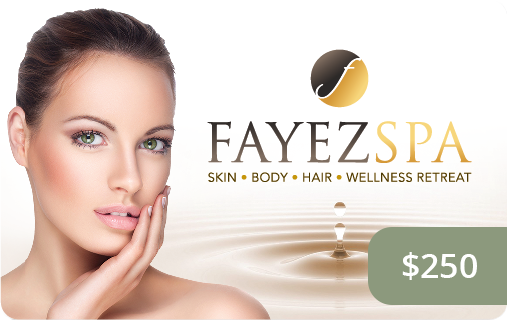 $150 Gift Card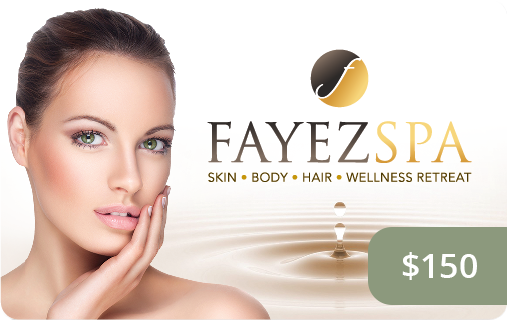 $100 Gift Card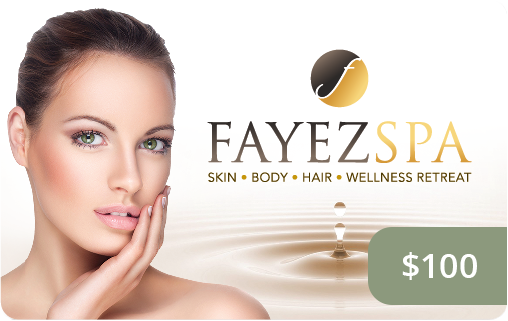 $75 Gift Card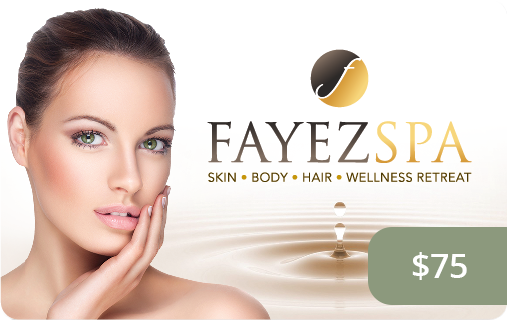 $50 Gift Card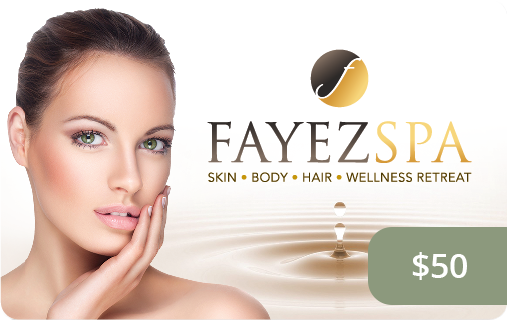 Available in various denominations. Fayez Spa plastic Gift Cards must be presented for redemption. All Gift Cards are not refundable or redeemable for cash and cannot be used towards the purchase of another gift card. We only honour the dollar amount on the gift card. Prices and services are subject to change without notice. Cancellations given with less than 48 hours notice are subject to 50% charge of the service amount.
Happy shopping! If you need advice, don't hesitate to contact our spa concierge at 519-652-2780.