𝗛𝗬𝗗𝗥𝗔𝗙𝗔𝗖𝗜𝗔𝗟 – Have you booked yours yet?
An invigorating treatment that can be given in as little as 30 minutes. Hydrafacial delivers long-term skin health and can be tailored to meet the specific needs of all skin types. It offers instant, noticeable results with no downtime or irritation. The Hydrafacial treatment removes dead skin cells and extracts impurities while simultaneously bathing the new skin with cleansing, hydrating and moisturizing serums. The treatment is soothing, refreshing, non-irritating and immediately effective. For more information and a full Hydrafacial Treatment Menu, click here.
Call our spa concierge 519-652-2780 to book your Hydrafacial today!
We are proud to serve the London area and region and be chosen as 2023 Consumer's Choice Day Spa Winner for 11 years running. We extend our gratitude and thanks to our clientele and guests for their continued support and patronage.
NOTICE TO VALUED CLIENTS
December 1, 2022
As always, we are committed to providing the very best service and quality products to our valued clientele. To maintain the level of service that we provide, we are notifying our clientele of future price adjustments.
As stated on our website and company literature, our prices are subject to change without notice. However, as a courtesy, we are providing ample notice that due to rising operational costs, we are forced to implement price adjustments on certain services in the New year.
We appreciate your business and continued support.
Thank you
Visit our Spa Boutique.
Fully stocked with your favourite products!
SKINCARE – HAIR CARE – NAIL & BODY PRODUCTS, ESSENTIAL OILS & DIFFUSERS, SPA & HOME ACCESSORIES AND MUCH MORE.
Botox & Fillers with our On-Staff Doctor
Next available dates:  Sept. 30,  Oct. 28,  Nov. 9th
Appointments will book quickly. Call today!
Fayez Spa is proud to offer our clientele the latest in medical spa treatments including anti-aging injectables performed by our
on-staff physician, DR. KIM IRELAND, one of Canada's top 5 for Botox & Restylane! 
All injectables such as Botox, Restylane, Xeomin, Dysport, Revanesse, Belkyra, Selphyl and much more are performed by our on-staff physician, Dr. Kim Ireland. Committed to ensuring that her patients look and feel their best, Dr. Ireland's 17 years of medical injectable expertise in consultations and treatment plans ensure satisfying and natural results. Many injectable treatments are as dramatic as surgical facelifts – without the painful and lengthy recovery that results from surgical procedures. During a consultation, Dr. Ireland and discuss and recommend the best treatment to help turn back the clock or simply to enhance certain features.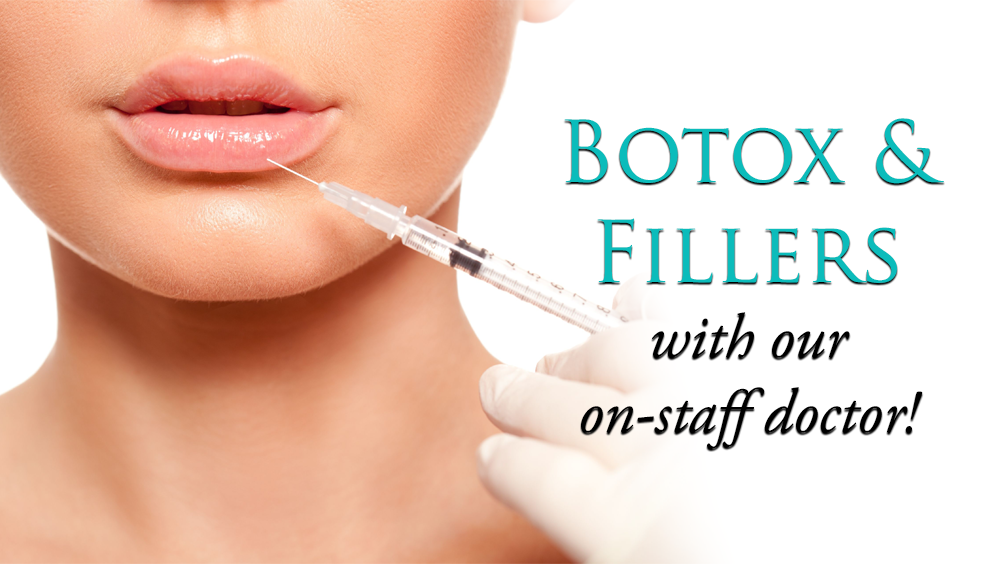 Consultation fee is waived when services are performed the same day.
To book, call the spa concierge at 519-652-2780
EXCLUSIVE BODY TREATMENT
Discover our exclusive Organic Flower Essence Body Treatment.
A truly unique journey for the body and mind.
The Acua Room at Fayez Spa was designed specifically as an escape for the body, mind and senses like no other, featuring the first of its kind in Canada, the Acua thermal steam table. Its functions lend themselves to the ultimate spa experience with a steam bath, Scottish shower, LED chromotherapy and music therapy. Re-discover nature with a truly unique journey of the body and mind that is personalized to you…featuring your choice of real organic ingredients such as dried Lavender or Calendula flowers, cane sugar or Himalayan salt and one of four hydrophilic aromatherapy oils that give back to the skin suppleness, comfort and hydration.
Your therapist will begin with a full body & face exfoliation followed by a fragrant mask using real organic dried flower blooms brought back to life with steam. The mask is then applied and left to nourish while relaxing in a soothing aromatic steam bath. Then drift away in true bliss with fitted headphones playing calming spa sounds. The elixir is then rinsed with a warm shower and your journey is complete with a 45 minute aromatherapy massage using the scented hydrophilic oil of your choice.
Birthday Gift Registry
Fayez Spa is happy to honour and celebrate the birthdays of our loyal clientele.
Loyalty is rewarded if you have been an active loyal client at Fayez Spa within the past twelve months. To mark your birthday, you will receive a 5% discount by email to be used on all services for the first appointment within three months following your birthday or on retail product(s). Birthday discount excludes injectable services.
To register your birth date just email it to fayez@fayezspa.com
No need to specify the year!
To receive the discount You will receive your birthday greeting by email. Please print it and bring it to the spa with you when attending your "birthday" appointment, within the three months following your birthday.